Self-Serve Billing Updates
We've updated your billing settings so you can have greater capacity to self-serve billing tasks. Those who pay with credit card will now be able to change their billing address directly from the page. In addition, Account Owners now have the ability to manage Billing Contacts, and all Admins and Billing Contacts will be able to view them. We've also made it easier and more intuitive to access your invoice history and pay past-due invoices. These new changes will increase clarity around billing functions and save you time by reducing the need to ask the BambooHR billing team for help.
These changes only apply to Account Owners and Billing Contacts who pay monthly via credit card or ACH. Annual prepay customers and customers who pay via check or wire transfer will continue to see the current view until we can address their unique needs soon.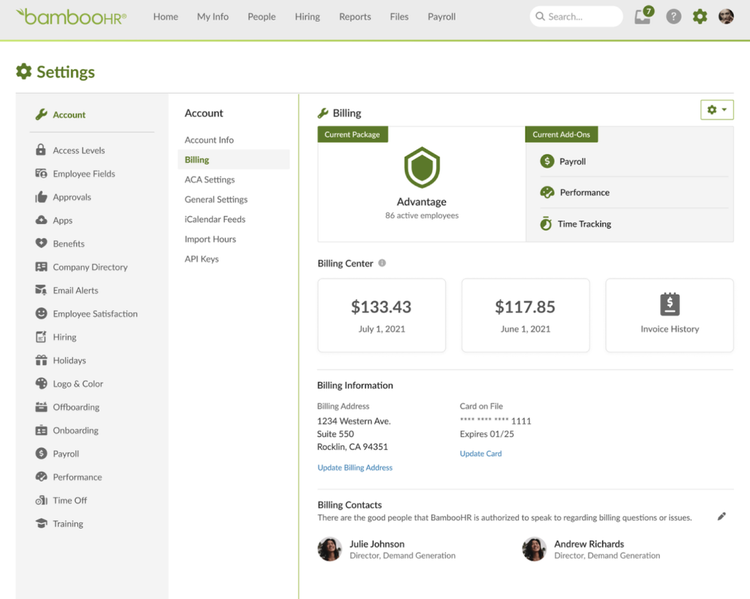 As always, we love your feedback! To provide product feedback on this feature and more, head over to our product feedback page and let us know how we're doing.