Signer Fields in e-Signature Templates
When a member of your team leaves your organization or switches departments, there are a number of offboarding tasks to complete. For a HR team member, one of those tasks might include updating e-signature templates for any document they were responsible for helping complete. While reassigning a single signature field within a document isn't very time consuming, when there are multiple fields to update, it can become a tedious process. We're happy to say you'll now be able to reassign all signature fields in a document to the appropriate replacement at once, saving you time and effort as you make sure your signature templates stay up-to-date.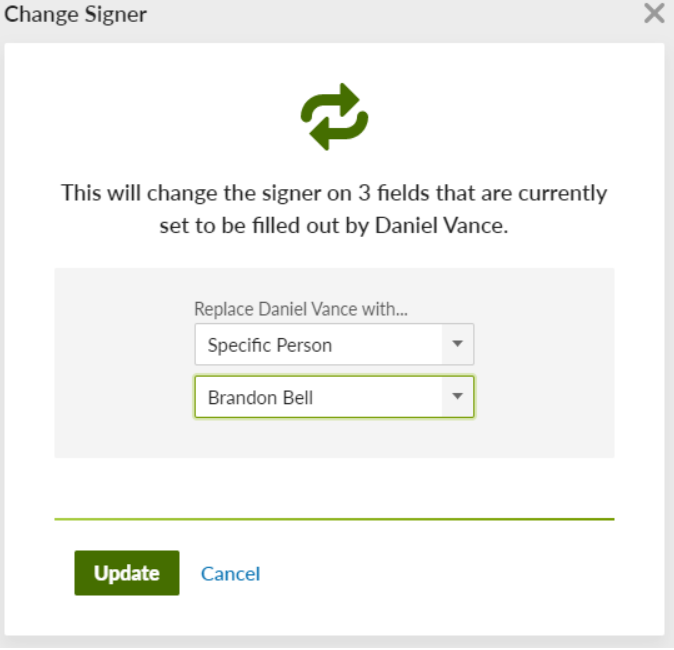 As always, we love your feedback! To provide product feedback on this feature and more, head over to our product feedback page and let us know how we're doing.