Task Fields Added to Custom Reports
We know a lot is put on the shoulders of HR administrators and they are constantly having to keep a lot of balls in the air to help their company run smoothly. One of those balls is ensuring that employees have completed their assigned tasks.
We are excited to announce that when creating custom reports you now have the ability to add task information including, task name, category, tasklist, assigned to, due date, completed date, and completed.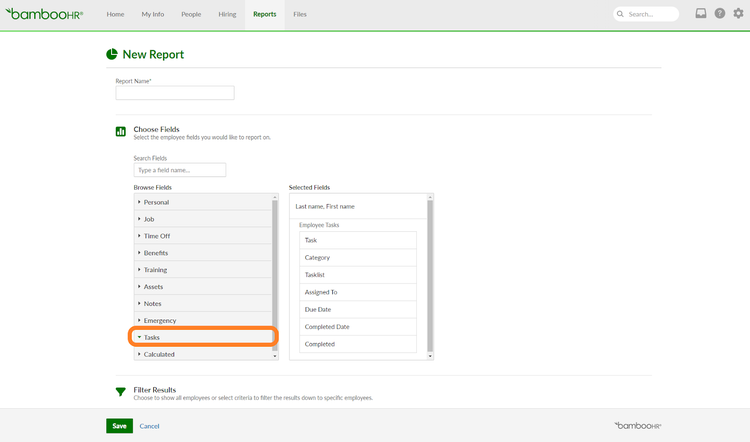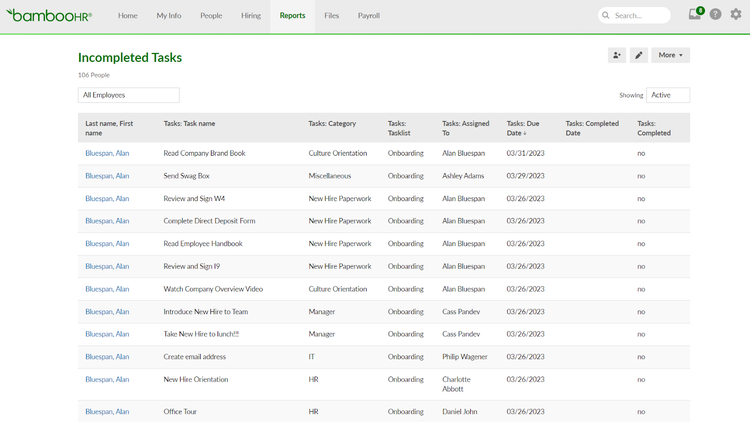 We hope that this update will help you to not only better monitor the outstanding employee tasks, but also help to ensure they are completed on time to keep your organization running smoothly.
As always, we love your feedback! To provide product feedback on this feature and more, head over to our product feedback page and let us know how we're doing.