Tax Setup Instructions
We've seen a steady increase in the number of late tax filings because customers are not submitting their tax IDs in BambooHR. Filing late can mean late fees, fines, and payroll corrections. We hate to see this happen, which is why we've made it easier for you to know how to register and submit tax IDs to ensure your taxes are filed correctly and on time. We've also provided instructions on how to set up third-party access for specific tax types.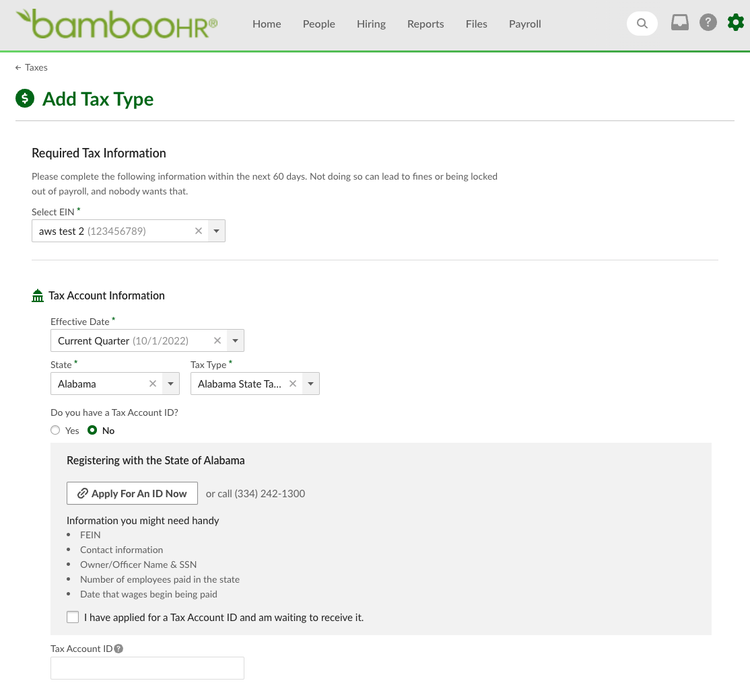 Now when you add a tax under Payroll Settings and indicate that you don't have a tax ID, you will be given instructions on where to go and how to apply for that type-specific ID. The instructions include a button that will lead you to the appropriate website where you can apply for the tax ID, as well as a phone number to call and information you might need handy.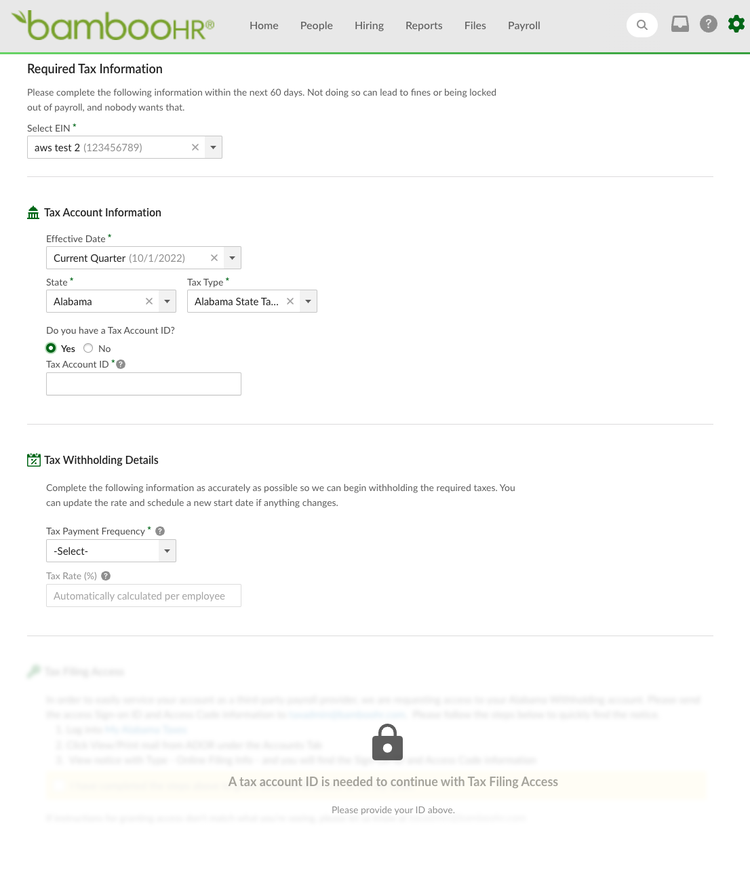 Some tax types require you to grant BambooHR access to file and process taxes on behalf of your company, but it can be difficult to know how to do so. When setting up a tax type that requires third-party access, we now display a section to let you know that tax filing access is required. Before third-party access can be set up, a tax ID must be submitted. Once the ID is entered, you will be able to view a new section with instructions on how to set up third-party access.