Tax Type Field Added to Rehire Employee Modal
When rehiring an employee, you can now add the employee's tax type directly from the rehire employee modal. Tax type options include W2, S Corp - 2% Shareholder, 1099, H-1B Visa, and Expatriate. Adding an employee tax type is optional and is only available for Autosync Customers.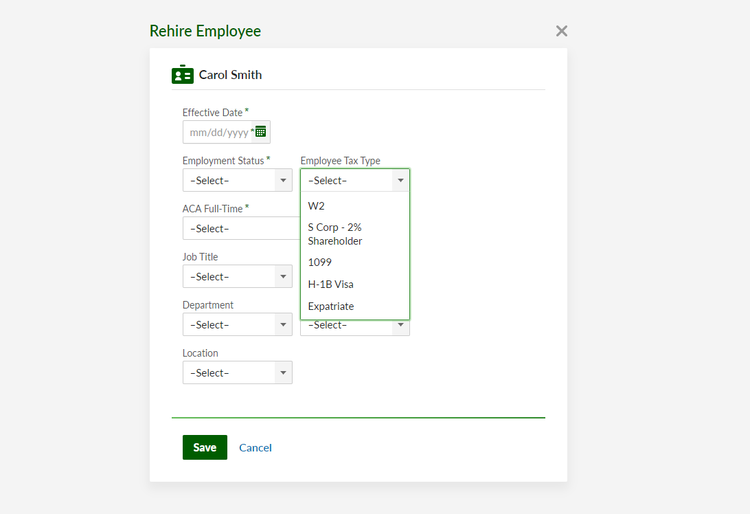 As always, we love your feedback! To provide product feedback on this feature and more, head over to our product feedback page and let us know how we're doing.