The Company Tax Section Was Removed From TRAXPayroll
We want to let you know of a recent change within TRAXPayroll impacting the management of company taxes. For the past several months we have been notifying you with a banner that this functionality is also available in BambooHR, and now we have removed the Company Tax section from the left-hand navigation bar. This functionality continues to be available to you in BambooHR under Settings > Payroll > Taxes. This is another step toward making BambooHR your system of record for essential payroll data.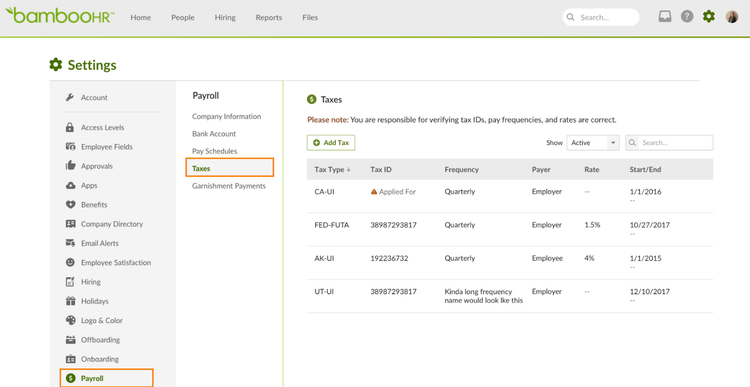 You may have some TRAXPayroll users who have read-only payroll access and still need access to view company tax information. These users will need to be made admins in BambooHR to continue to view this information there.
As always, we love your feedback! To provide product feedback on this feature and more, head over to our product feedback page and let us know how we're doing.