Update to Deduction Dates and Settings for TRAXPayroll
We have made updates to how you manage deductions in BambooHR in preparation for payroll. Not only will these updates help make things clearer but it gives you the functionality and flexibility to match deduction dates with your company policies.
The first thing we did was make our deduction settings more clear and helpful. We added nudges along the way to help you understand what settings might be more common to help you make an informed decision. We also updated explanations of certain deduction types to reduce confusion and help promote accuracy.
In addition to making things clearer, we realized that there is variation in when our TRAXPayroll customers deduct funds for benefits. Some require their employees to pay prior to the benefit effective date, while others don't collect until after the effective date. That is why we have added an option that allows you to have deductions start one or two pay dates before or after the benefit effective date.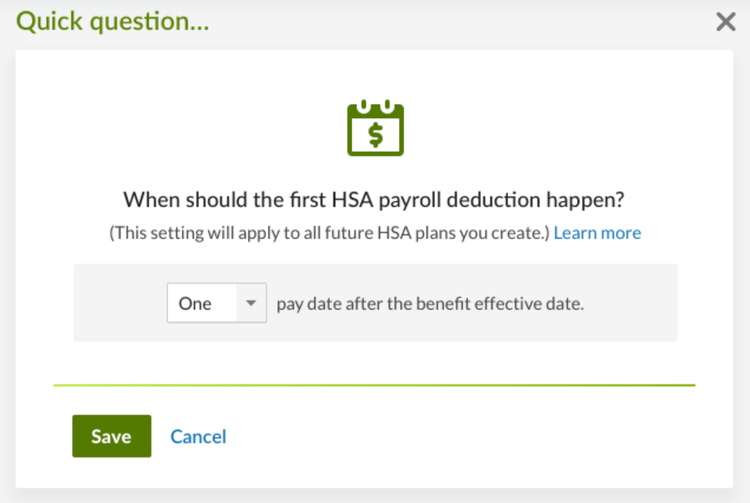 To help ensure your existing plans are set up correctly, we have created a Benefits Setting Wizard. The next time you log into your benefits settings, you will notice that we prompt you to choose what rules apply to which benefit deductions. Once you complete this wizard, you will be good to go and the deductions will be withheld before or after the pay date as you specified.