Updates to Reporting
We are very excited to share with you a number of changes to the Reports tab that will make finding and accessing the reports you need easier than ever.
First, we've added a recently viewed reports page to Reports. To access this page, just click on Recent in the left navigation menu. On the top of the Recent page you'll see a favorites section to help give you quicker access to the reports you love. Beneath the favorites section you'll see three additional sections to display the recently reviewed reports: Today, Last 7 Days, and Last 30 Days.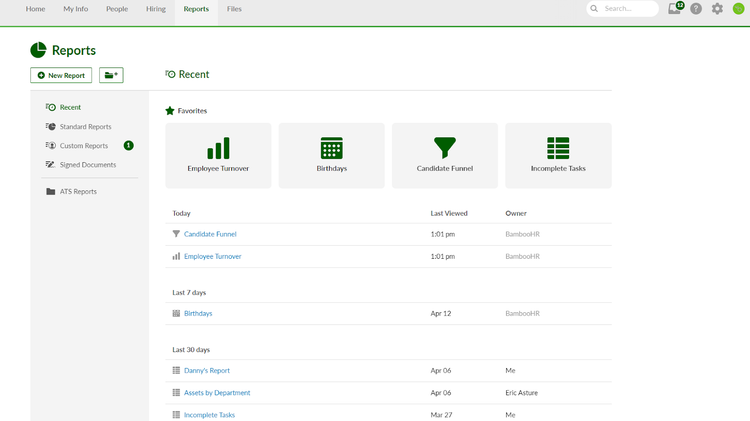 There is no limit to the number of reports you can add to the favorites section. To add a favorite report, simply click on the three-dot menu next to the report that you'd like to add and select "Add to favorites." You'll also notice that in the three-dot menu admins can now delete, duplicate, and share a custom report without having to click into the report.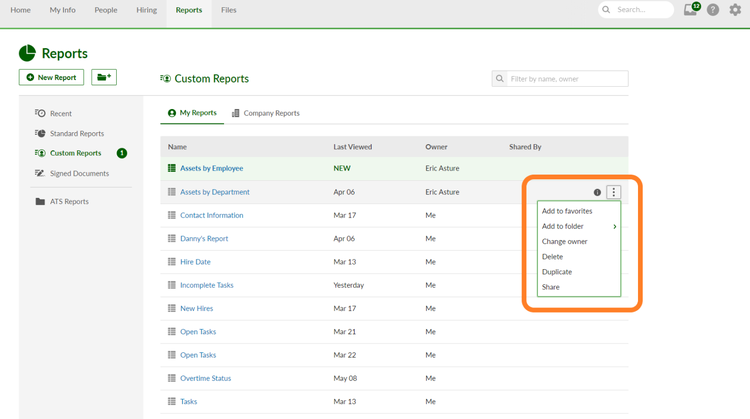 Second, we've changed the name of the Managed Reports page to Custom Reports. The Custom Reports page now has two tabs within it: My Reports and Company Reports. The My Reports tab will contain all of the custom reports that you created, or that someone else created and shared with you. The Company Reports tab will contain all of the custom reports that others at your company have created. (Please note that only Admins will have access to the Company Reports page.)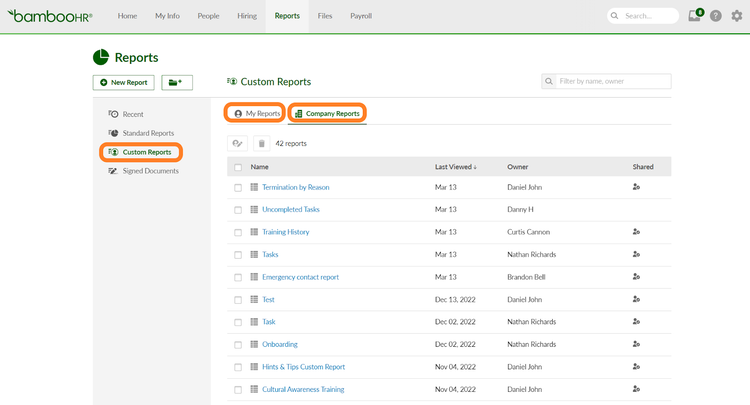 Lastly, to help ensure you don't miss a report when it's been shared with you, you'll now see a notification next to Custom Reports in the left navigation menu when you have a new report to see.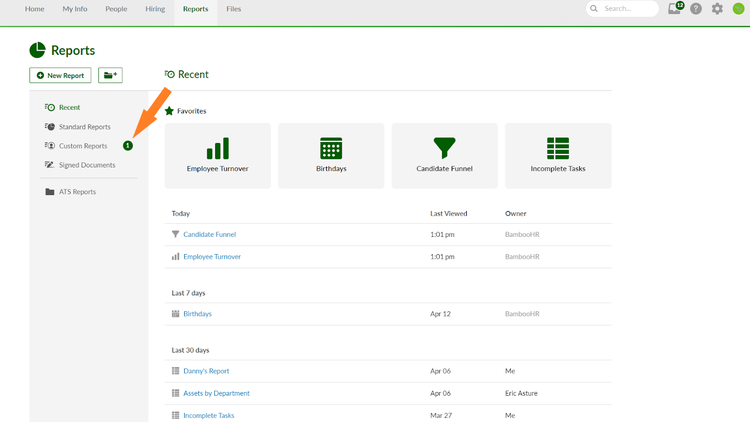 We hope these changes will make it easier for you to access and take quicker action on the reports that you love. As always, we love your feedback! To provide product feedback on this feature and more, head over to our product feedback page and let us know how we're doing.