We're Sunsetting Exporting to a PDF via Headless Chrome
We are always looking for ways to make BambooHR more secure and keep your data protected. So we're sunsetting the ability to export a report to PDF through headless chrome. This means that when you try to export as a PDF a modal will appear directing you to click "print" and then choosing "save as a PDF". This new way of saving your BambooHR data helps keep your data safe and secure.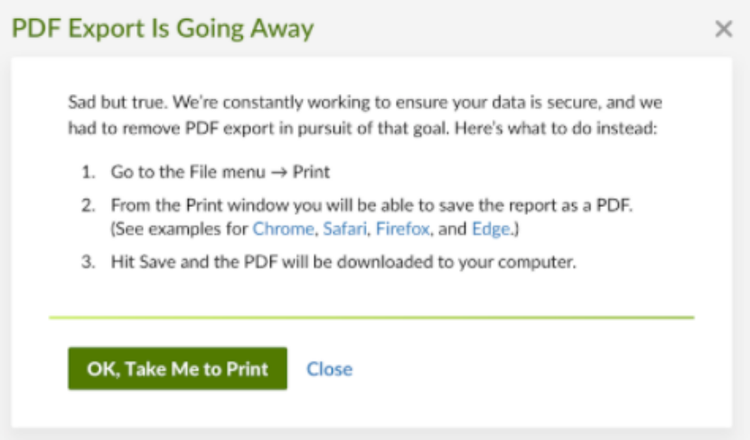 As always, we love your feedback! To provide product feedback on this feature and more, head over to our product feedback page and let us know how we're doing.