Measuring Employee Satisfaction with eNPS
What We Learned When We Rolled Out eNPS
Employee satisfaction is a hot topic in the HR world. You've probably heard about it at almost every HR conference. But how do you measure employee satisfaction? How can you tell if you are doing better than you were last year or even last quarter?

eNPS is based on the well-known NPS survey method, which helps companies measure customer satisfaction and loyalty. But instead of measuring customer satisfaction, eNPS is designed to let you measure employee satisfaction. You can use distinct metrics to track and trend employee satisfaction over time, as well as seeing qualitative feedback that helps you understand why you're getting the responses you are from your people.

In this course, Cassie Whitlock, our Director of HR, walks you through the steps she took while rolling out BambooHR's first eNPS survey and what she learned throughout the process. Cassie shares her experience with the initial survey and what she has learned during multiple rollouts since. She'll show you why executive buy-in and management communication are critical assets for a successful rollout, as well as what communication to send to employees before you deploy your first eNPS survey.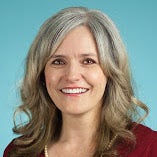 Cassie Whitlock
Cassie has served as the Director of Human Resources at BambooHR since 2012. She is an observer of human nature and uses her nearly 20 years of HR experience to aid organizations, teams and individuals in building systems, processes and communication patterns that align with business objectives. Belief that success is built by the contributions of each individual is what inspired her to focus her talents on human capital development. She earned her Bachelor's degree in Business Management/Accounting from Utah Valley University and a Master's degree in Human Resources from Utah State University.