Improving Organizational Strategy with eNPS Feedback
Improving Organizational Strategy with eNPS Feedback
Once you have your eNPS results in, what do you do with them? At the surface level, you might take the eNPS score and draw conclusions from that. But the results eNPS provides are much more powerful than just a single number.
In this course, you'll learn how to take the whole of the feedback and get to the root reasons for the scores your employees submitted. Diving into the feedback will help you understand where your opportunities for improvement are and where incongruencies between leadership and employees can be resolved.
Join Cassie Whitlock, BambooHR's Director of HR, as she discusses what she's learned through analyzing eNPS feedback and the methods she has used to bring that information to organizational leadership. We'll show you the steps you need to take in order to make meaningful changes that will have an impact on organizational strategy and deliver real results.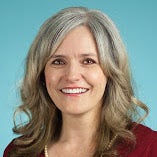 Cassie Whitlock
Cassie has served as the Director of Human Resources at BambooHR since 2012. She is an observer of human nature and uses her nearly 20 years of HR experience to aid organizations, teams and individuals in building systems, processes and communication patterns that align with business objectives. Belief that success is built by the contributions of each individual is what inspired her to focus her talents on human capital development. She earned her Bachelor's degree in Business Management/Accounting from Utah Valley University and a Master's degree in Human Resources from Utah State University.