If you've ever felt like your recruiting process is broken, you're probably right, at least on some level. And in this competitive market, working within a broken system makes finding and capturing top talent twice as hard.

In this course, JD Conway, Head of Talent Acquisition at BambooHR, discusses the problems facing modern recruiters whose recruiting tools and practices have fallen behind or stayed stuck in the past. He outlines the traditional methods recruiters used to use and covers the reasons why they are no longer effective. And finally, he details a new approach to the craft of recruiting that not only vastly outperforms traditional recruiting techniques in terms of time-to-hire, but that improves the quality of your hires and provides a better candidate experience as well.

What's the catch? There isn't one—this isn't a software pitch disguised as thought leadership. And while adopting a new system might not work for you right now, there are also some tips you can use to make your recruiting efforts more effective without rebuilding your entire practice or spending a single dime.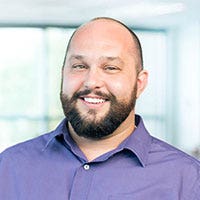 JD Conway
JD has over a decade of experience as both a third-party recruiter for boutique technical recruiting firms and as an in-house recruiter. He's managed talent acquisition teams in high-growth SaaS companies and served Fortune 500 clients for the world's largest recruiting corporation. From organizational health to recruitment marketing and employer branding, JD has used his expertise to change the way companies structure and view the functions of talent acquisition.