Three Steps to More Influential HR
How to Lower Stress & Make Better Decisions, Faster
Almost 80 percent of employees say they're stressed, with workload cited as the top reason why. But in HR every task seems critical, so how can we lower stress and create a better experience without affecting positive outcomes?
There's a communication problem in most organizations, and it leads to people feeling overloaded, underappreciated, frantically unguided, and less effective in the work they actually manage to get done. In this eye-opening course, Ben Peterson, CEO of BambooHR, walks you through three problems facing not only HR, but entire organizations, and the simple but powerful solutions that will help alleviate them and create a better employee experience for everyone involved.
Ben shares some insightful perspective as he outlines three steps to improved effectiveness, namely:
• Knowing when to say yes (and when to say no)
• Prioritizing tasks using a simple, fast evaluation method
• The importance of communication at every level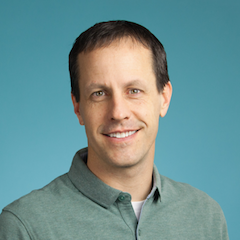 Ben Peterson
Ben Peterson is the founder and CEO of BambooHR, the leading online HR software for small and medium-sized businesses. Clients include industry leaders such as 99designs, Disqus, FreshBooks and Fitbit. Ben is a columnist for Inc. magazine and is a regular LinkedIn and TLNT contributor, focusing on business and HR topics. He's also been featured in Forbes, Entrepreneur and Time. Ben frequently gives webinars on HR-related subjects.