11 Leadership Lessons From Today's Top People Managers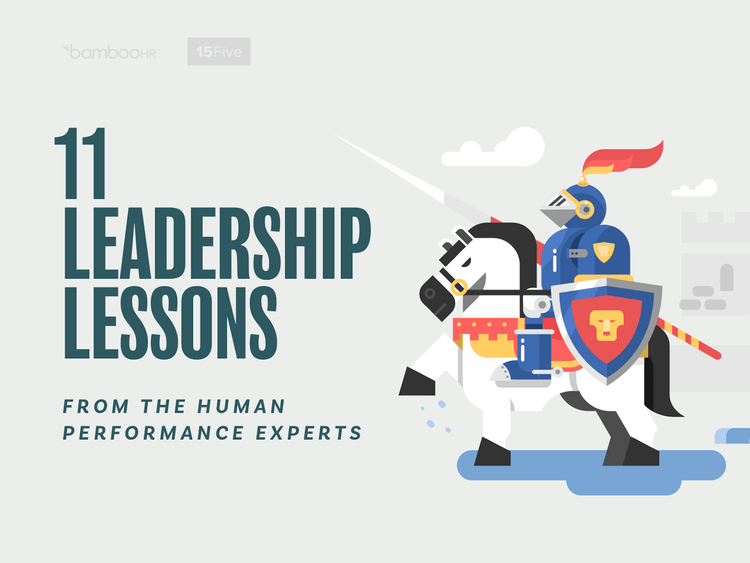 Once upon a time, a manager's job was simple: produce results at whatever cost. In the following quarter, produce slightly better results. And on and on until the shareholders lived happily ever after.

Today's leaders have an opportunity to experience a much deeper and more complex style of people management, where they actually care for the humans doing the work. Instead of just pointing at the assembly line and cracking the whip, managers are engaging in conversations, learning what employees want, and doing their best to provide it.

At the same time, a new generation of employees is entering the workplace, looking for opportunities to learn, grow, and evolve. Leaders are also adapting to these needs with skills like emotional intelligence, active listening, and mentorship.

To help you develop the leadership skills you need for today's workplace, BambooHR and 15Five have compiled advice from some of today's top thought leaders on leadership, culture building, emotional intelligence, and managing millennials. We hope that this advice will help you take your leadership to the next level for the benefit of your people and your company.
Navigate every level of the employee lifecycle
Take your leadership to the next level
Engage and manage today's unique and ever-changing workforce