Fair, Transparent, and Modern: A 360° Guide to Employer Brand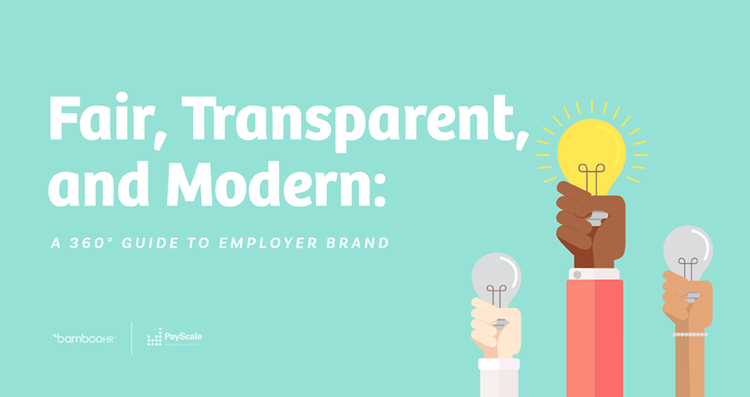 For many people, a job isn't just a job. Their employment plays a huge part in defining who they are, and when they consider joining or staying with you, they're comparing their personal values with those of your organization. They're aligning the compensation and culture you offer with their skills, needs, and aspirations. Carefully developing your pay and people practices helps you create a strong employer brand, one that helps you find the right people and keep them with your organization until they reach their full potential.

This ebook features insights from Payscale and BambooHR on how to optimize both halves of the employer brand equation, ensuring that your pay and people practices are fair, transparent, and modern.
How communicating with employees about fair comp matters
Insights on adapting hiring processes and performance reviews
How to determine your pay transparency
The benefits of clarifying your mission and vision and values
How technology can expand your pay/performance vision