The Employee 1-on-1 Checklist: 5 Steps How, 5 Reasons Why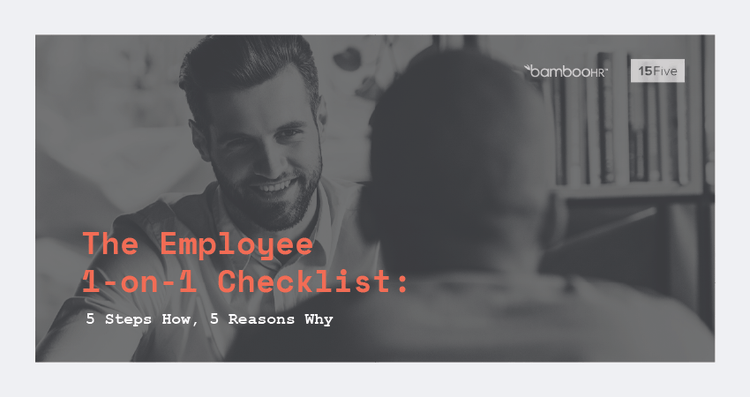 Out of all the things your organization can do to improve employee engagement, the most impactful is developing effective relationships between employees and their managers. A study from Gallup found that at least 70 percent of the variance in engagement was directly attributable to an employee's manager.

In other words, good managers help the most with employee performance, while poor managers do the most to hold employees back.

This checklist from the experts at 15Five and BambooHR takes you through the five main steps of 1-on-1 meetings between employee and manager, with important context to help managers connect with their employees and take their team's performance to the next level.

Please note that by downloading this content, you are signing up to receive future marketing materials from both BambooHR and 15Five.
How managers can prepare for the first 1-on-1 meeting
Five employee behavior topics that help employees open up
How to set expectations for accountability
How to get a comprehensive view of an employee's experience