What Strategic HR Means and How to Achieve It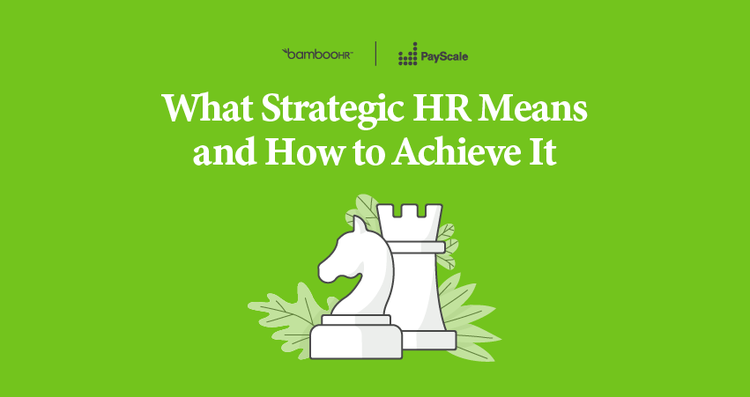 In the past, many organizations viewed HR as an afterthought, a chore, or even a hurdle to work around. Fortunately, times are changing. According to a 2016 study, 70 percent of HR leaders have increased the amount of time they spend on business projects in a leadership capacity. As an HR professional today, you have more opportunities than ever before to work as a strategic partner in your organization—if you know how to seize those opportunities.

In this ebook, we've compiled insights from a panel of HR leaders on what it means to be strategic in HR and how to achieve it in your own organization.
Which business elements are most important for HR to focus on
How to become an expert on the business side of your org
How to get buy-in for new initiatives
The difference between strategic and traditional HR