Your Total Rewards Questions Answered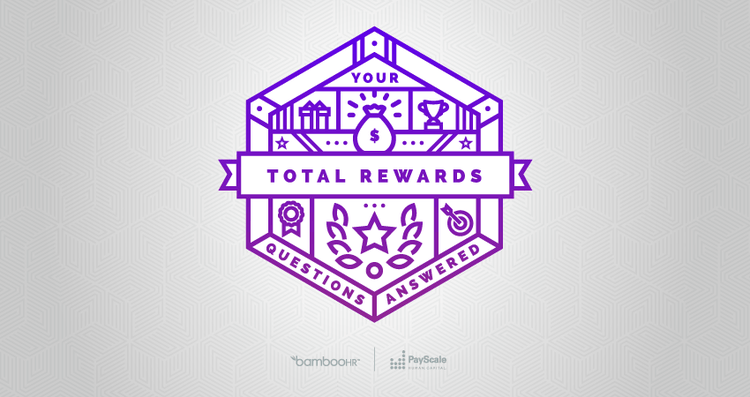 Putting together a total rewards program can be a daunting task. After all, you have to combine compensation, benefits, work-life effectiveness, recognition, performance management and talent development into a single program. Don't you wish there were an expert you could ask for advice? Actually, there are three.
We brought together Rusty Lindquist, VP of Thought Leadership at BambooHR; Dave Smith, Chief Product Officer at PayScale; and Jill Christensen, Founder of Jill Christensen Intl. for a panel discussion on total rewards. Dig into this ebook for their best insights on designing, communicating, and executing a total rewards program in your organization.