An HR Glossary for HR Terms
Glossary of Human Resources Management and Employee Benefit Terms

Disability Leave
The Americans with Disabilities Act (ADA) refers to Disability Leave as giving workers who are substantially limited in one or more major life activities, due to a physical or mental impairment, the right to take a work leave of absence or to reasonable accommodation. Reasonable accommodation includes a change in workplace policies, facilities, or how work is done. The ADA law applies to employers with 15 or more workers.
What Is Short-Term Disability Leave?
A short-term illness or other short-term impairment, if it is "sufficiently severe", may qualify an employee for Short-Term Disability Leave under the ADA, especially if the temporary accommodations will not dramatically burden employers. "Sufficiently Severe" can be interpreted as any illness or impairment that lasts more than a couple of months, and temporary reasonable accommodations made by the employer will allow the employee to continue to work.
Take a Permanent Vacation From Tracking PTO.
Power your PTO tracking with BambooHR's award-winning software. Our all-in-one platform automatically connects the dots between employees, managers, and payroll—saving time and preventing errors.
How Long Can You Be on Disability From Work?
The length of time you can be on Disability Leave from work will depend on the specific facts and circumstances of each situation, but must be considered as "reasonable accommodation" and not cause "undue hardship" under ADA laws.
Is Short-Term Disability Considered Paid Family Leave?
Short-Term Disability under the ADA is not the same thing as Paid Family Leave under the FMLA (Family & Medical Leave Act), even though [rights and benefits may overlap](http://www.kansastag.gov/AdvHTML_Upload/files/ADA-versus-FMLA-Cheat-Sheet-5_10[1].pdf).
Who Pays for Disability Leave?
Under ADA laws, the employer pays for Disability Leave and any reasonable disability-related accommodations.
What Conditions Qualify for Disability?
The conditions that qualify or are considered for Disability are any physical or mental impairment that substantially limits one or more "major life activities". The 2008 ADA Amendments Act (ADAAA) added "major bodily functions" to the list in order to protect those who have serious medical conditions, but may not have noticeable day-to-day activity impairment or may not be noticeably impaired. "Major bodily functions" includes the immune system, digestive system, normal cell growth, neurological and brain, circulatory, endocrine, and reproductive functions. Chronic conditions such as Crohn's disease or cancer can also qualify as disabilities, even when they are not active.
The ADA defines "major life activities" as the basic activities that an average person can perform with little or no difficulty, including:
Walking
Seeing
Sitting
Hearing
Speaking
Breathing
Learning
Lifting
Performing Manual Tasks
Taking Care of Oneself
How Does Short-Term Disability Work for Maternity Leave?
Generally, pregnancy has not been defined as a disability under the ADA. However, some pregnancy-related leave can be covered by the ADA if a pregnancy-related impairment is developed. Examples may include anemia, cervical insufficiency, or gestational diabetes.
Is Postpartum Depression Covered Under Short Term Disability?
There are currently no ADA Short-Term Disability laws for postpartum maternity leave if there were no complications giving birth. However, women needing accommodations due to temporary disability from complications or illness (including postpartum depression) may be covered under ADA laws.
Does Short-Term Disability Cover Stress Leave?
Under the ADA, Short-Term Disability may cover stress leave since the ADA includes "mental impairment" in their definition of disability. First, employees must establish that they suffer from a "disability" and that they can perform the essential duties of their job with or without accommodation. However, it can be difficult to prove that a stress impairment "substantially limits" a major life activity of working since the inability to perform one particular job does not amount to a substantial limitation on working, as written in ADA law.
What Is Disabled Veteran Leave?
Any veteran with a disability, regardless of whether the disability is service-connected or not, who meets the ADA's definition is covered for Disabled Veteran Leave and is subject to ADA non-discrimination protections, including:
Hiring
Promotion
Job Assignments
Training
Termination
Any other terms, conditions, and privileges of employment
Assisting employees and providing reasonable accommodation for disability leave, in accordance with ADA regulations, is an essential function of the HR department.
You might also like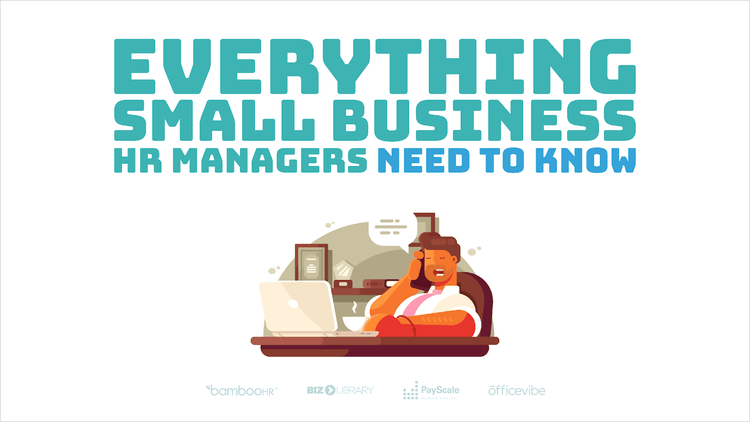 As an HR manager in a small business, you have a vision of the HR strategy you want to build for your organization. Join experts from BambooHR, BizLibrary, PayScale, and Officevibe as they discuss everything you need to know to get started the right way.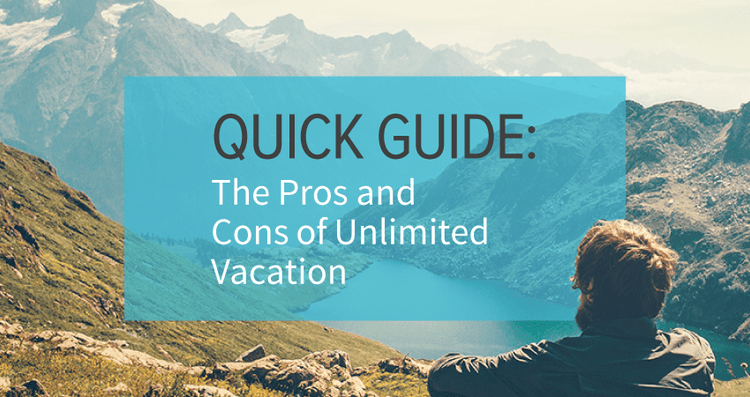 While vacation time has clear benefits for your employees and your organization, crafting a vacation policy isn't as straightforward. Download this quick guide on the specifics of unlimited vacation.