An HR Glossary for HR Terms
Glossary of Human Resources Management and Employee Benefit Terms

GDPR Compliance
What Is GDPR Compliance?
The European Parliament adopted the General Data Protection Regulation (GDPR) in response to the public's growing concern about privacy. GDPR replaced an outdated data protection directive from 1995 and establishes stricter requirements for businesses to protect the personal data and privacy of citizens of the European Union and the European Economic Area (EEA). The regulation applies to transactions that occur within EU member states and the transfer of personal data outside the EU and EEA areas.
GDPR is not optional. Every organization that does business in the EU or with EU or EEA citizens must follow GDPR guidelines. Any company that doesn't comply faces large fines, depending on the severity and circumstances of the violation. Severe fines can be as steep as 4% of annual global revenue from the previous year or up to €20 million.
Powerful data insights are only a click away.
With BambooHR, you can manage and report on your sensitive people data with an organized, secure database—no technical experience required.
GDPR Compliance for EU Companies and Employees
To comply with GDPR, companies with EU-based employees are required to do the following:
Obtain consent to collect and process personal information
Protect personal data
Control access to personal data
Provide the option to erase personal data
Inform customers of data breaches
GDPR Compliance for US Companies
Even though GDPR is an EU law, it also requires companies outside the EU to safeguard personal data. Any US company collecting the personal data of EU citizens is required to comply with GDPR. Personal data includes email addresses in a marketing list or IP addresses of those who visit your site. So US companies with websites, products, or services available to EU citizens should be GDPR compliant.
For many companies, implementing GDPR may require extensive changes to business practices. This can impact the finance, HR, customer support, marketing, and sales departments. Businesses must also ensure any partners they work with are GDPR compliant since they can be held partly accountable if their partners violate GDPR guidelines.
Here are some specific steps for US companies to take beyond the normal GDPR measures:
Conduct an information audit to confirm whether your company processes EU personal data.
Inform customers about how and why you're processing their data.
Assess your data processing and improve protection.
Make sure you have a data processing agreement with third-party vendors.
Appoint a data protection officer (if necessary).
Designate a representative in the European Union.
Design a strategy on what to do if there is a data breach.
Comply with cross-border transfer laws (if applicable).
How to Check if Your HR Software Is GDPR Compliant
GDPR compliance in HR is crucial, as it safeguards employees' sensitive personal data and ensures ethical data-handling practices. For organizations and HR teams, using GDPR-compliant software is essential to mitigate legal risks, avoid hefty fines, and build trust with employees.
To check if your HR software is GDPR compliant, you should:
Review the software vendor's privacy policies and terms of service.
Assess data encryption measures and verify data access controls.
Confirm the software's ability to handle data subject rights requests in accordance with GDPR guidelines.
For example, here are a few ways BambooHR stays GDPR compliant:
Being certified under the EU-US and Swiss-US Privacy Shield FrameworksDeploying industry-standard technical processes and procedures that protect data in transmission and while we're hosting itProviding a hosting center and data collection network within the EU
Staying aware of GDPR developments and guidance to support compliance for our clients'
To learn more about how BambooHR protects customer data, check out our Help Center.
What You Can Do to Protect Your GDPR HR Data
HR leaders must ensure GDPR compliance for HR data protection. Following GDPR guidelines ensures your organization is following some of the best security and privacy practices.
The best protection of personal information comes from a combination of continuously updated technology, thorough training for HR employees who handle and have access to personal data, and seamless communication about new requirements.
BambooHR addresses each of these concerns with our features and support, and we'll continue to support our clients as regulations evolve.
An Award-Winning, Complete HR Platform
In BambooHR, everything works together to help you manage data and benefits, hire talent, run payroll, and help employees thrive. Best of all, it's easy and intuitive for busy HR teams!
You might also like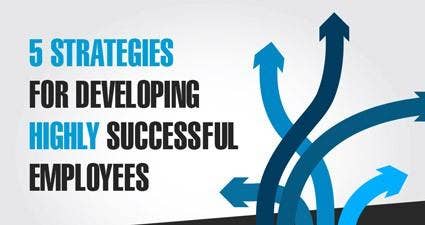 What causes employees to be successful? This webinar shares 5 strategies you can use on a daily basis to make your employees more successful.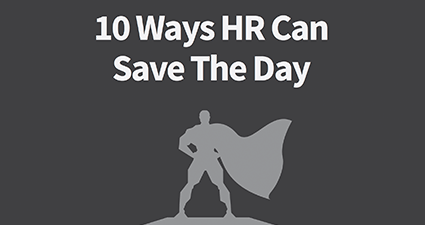 HR is saving the business world, one task at a time. Discover the ten ways HR is a hero and exactly what that means for you and your business.