An HR Glossary for HR Terms
Glossary of Human Resources Management and Employee Benefit Terms

Military Leave
What Is Military Leave?
Military leave policy provides a leave of absence from work for employees who participate in specific active or inactive duties within the United States military, including the National Guard and Reserve of the Armed Forces. Military leave may be required for various scenarios, such as attending weekend or annual National Guard or Reserves training or being called to active duty.
Employees who leave their civilian jobs for voluntary or involuntary military service have the legal right to be reinstated in their former positions upon their return from duty. This reinstatement ensures they're placed in a comparable position with similar compensation and benefits.
To qualify for military leave, the employee must provide advance written or verbal notice of their upcoming military service or training. Additionally, the employee can't claim military leave if they've received anything other than an honorable discharge. The duration of leave may vary, ranging from a few days to weeks or even up to a year—as long as it doesn't exceed a cumulative total of five years (though some exceptions apply).
Do You Have to Pay for Military Leave?
Military leave is unpaid. Federal military leave policy doesn't require employers to pay employees while they're on military leave. However, employers are required to reserve a position for the employee and restore payment, benefits, and applicable seniority upon the employee's return from a military leave of absence.
For example, an employee who goes on military leave from work for one year must be reinstated when they return and be offered any pay raises given to peers at a comparable level of seniority while they were gone.
While military leave is unpaid, military leave policy states that if an employee works any part of a week at civilian employment, they qualify for the salary for the entire week. For example, if an employee works two days a week and is then called to active duty, the employee will be compensated for the remainder of that week.
Compensation doesn't have to be complicated.
From tax deductions to direct deposit, BambooHR makes it easy to manage your team's total compensation in one centralized system.
Military Leave Laws
HR teams must understand and follow military leave laws. These laws protect the rights of employees who serve in the military, ensuring they receive the necessary leave of absence and are reinstated to their positions upon their return. Complying with these laws demonstrates a commitment to supporting armed forces members and helps foster a respectful and inclusive workplace environment.
Military Leave of Absence Law
The Uniformed Services Employment and Reemployment Rights Act (USERRA) grants military service members the right to leave for military service and return to their previous jobs. The USERRA was passed to remove obstacles to military service and minimize the disadvantages service members face after returning from a military leave of absence.
The law ensures those who serve their country can seek employment without discrimination for their service—including the right to return to their civilian employment, accrued seniority, and benefits.
Returning to Work After Military Leave
When military members return from their approved military leave of absence, they qualify to return to their previous civilian employment if they wish to. When service members return to work at a previous position, their employers must welcome them home without discrimination or retaliation based on their military leave. Military leave policy dictates that returning service members are to immediately receive reinstated benefits, including retirement, paid time off, and health insurance.
Their time away must also count toward any promotions, raises, or benefits increases as if they hadn't left. If an employee qualifies for a change of position, the employer may offer training to help the returning employee prepare to take on the new role.
Service members returning to civilian employment should do the following based on their length of military leave: .
Duration of Military Leave
How to Return to Civilian Employment
Fewer than 31 days
Begin work on the first workday after release
Between 31 and 180 days
Apply for reinstatement within 14 days of completing service
Over 180 days
Apply for reinstatement within 90 days of completing service
4 Best Practices for Managing Military Leave
Here are some ways your company can best prepare for and manage military leave for your employees:
Plan Ahead: If an employee may require military leave, talk with them about their responsibilities. Work together to ensure a seamless transition so a sudden mobilization or deployment won't leave you scrambling. This way, you'll have a backup plan ready to keep work running smoothly.
Know Your Responsibilities: Understanding your role as an HR leader during military leave is crucial. Get familiar with military leave laws and regulations so you can confidently guide both the employee and the team.
Stay Connected: While employees are away on military leave, keep them in the loop with business updates. This can help them feel connected and appreciated during their service. Stay focused on general company news rather than updates on new responsibilities or roles.
Prioritize Reintegration: It's essential to have a plan for the employee's reintegration when their military leave is over. Reach out to them to discuss their return to the team, what to expect, what support they may need, and whether training or retraining will be necessary. This can ensure a smooth transition back to work.
By following these best practices, you're demonstrating your commitment to employees requiring military leave and creating a workplace that values and respects all employees.
An Award-Winning, Complete HR Platform
In BambooHR, everything works together to help you manage data and benefits, hire talent, run payroll, and help employees thrive. Best of all, it's easy for busy HR teams!
You might also like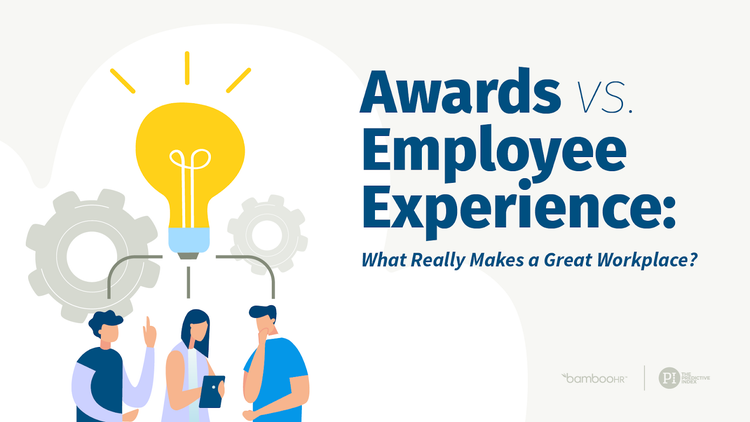 Winning a Best Place to Work award might sound like pure HR gold, but an engaged and productive workforce is a much more worthwhile objective.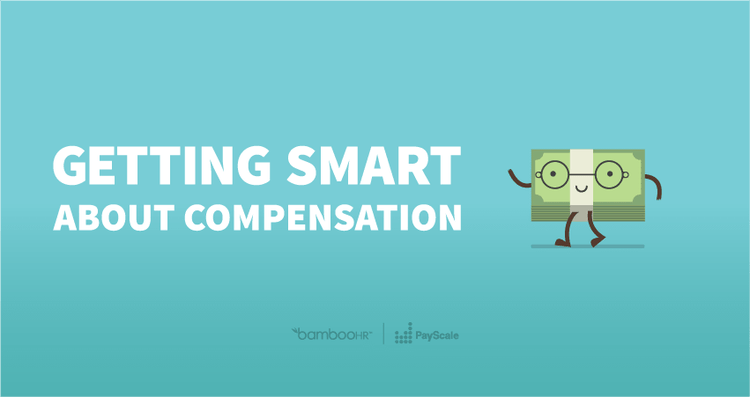 Is your organization at risk of losing employees because of a poor compensation strategy? Get smart about compensation now—it'll pay off for years to come.