Workplace Distractions - Employee's Biggest Distractions | BambooHR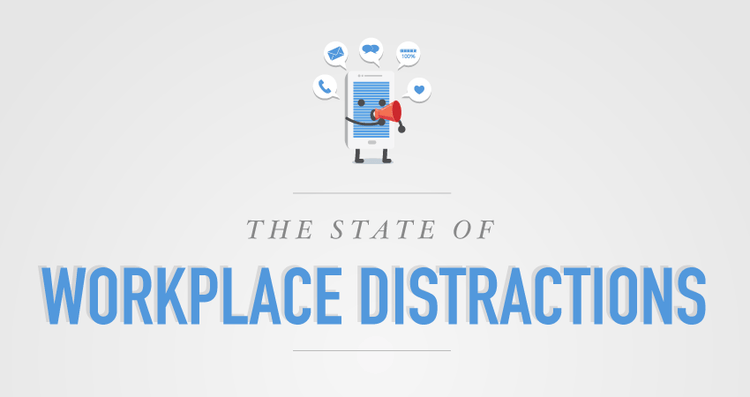 Workplace distractions are a natural part of any work environment, no matter what industry you're in. But they come in many forms. Do you think employees waste the most time surfing social media and shopping online? Think again.

We've surveyed over 1,000 full-time employees to discover the most common workplace distractions, which employees are distracted the most, whether distractions help or hinder productivity, and how employees manage their time with distractions.
In today's digital workplace, you may see an armada of potential distractions, from text messages and online errands to chat channels and personal emails. Indeed, we have never seen a more distracting work environment than what exists today. But what you might not guess is that employees today spend more time on traditional distractions like small talk and snack breaks than on digital distractions like cat videos or online shopping.
What's more, the people you trust to set a good example and run the company might actually be the most distracted of all. Senior leadership and managers across the board indulge more in workplace distractions than anyone other employees.
But are these distractions truly a waste of time? Or are executives onto something?
It may not be so black and white. While many employees report that limiting workplace distractions makes them more productive, just as many indicate that distractions boost their performance. How employees manage their time around distractions is also evolving. Many opt to work extra hours at home or in the office to make up for time they spent on unnecessary distractions.

To help your employees perform their best, you need to understand how they experience workplace distractions and where distractions fit into the larger picture of work-life balance and productivity.
Download the survey summary and infographic now for all the details.