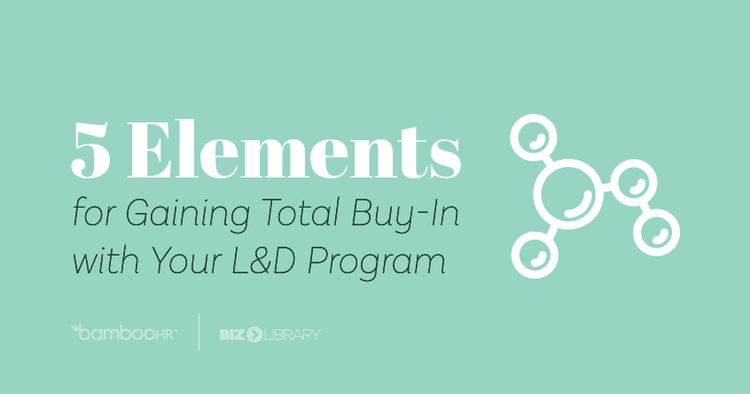 5 Elements for Gaining Total Buy-In with Your L&D Program
Learning and development programs are becoming increasingly popular throughout organizations due to their known benefits of improving employee engagement, retention, and performance. But how many learning and development programs are truly successful? Statistics say not many. Before you can earn initial approval from your executives, you need to answer two questions: who are the students in your organization? And what do they want to learn?

The students may be fresh talent, bringing innovation and challenging the status quo or veterans who have become well-versed in organization's ways. But they all want to learn - 95% of employees say they would stay at a company longer if they invested in their career development. Preparing students to learn is less about creating excitement around the learning and more about the ability to continually be engaged and apply what they learned.

Join Libby Powers from BizLibrary and Cassie Whitlock from BambooHR as they discuss five elements of an L&D program that will be essential in gaining total buy-in from your executives and employees. With total company buy-in, everyone can progress on their journey from student to master.
The benefits you can see from a strong L&D program
The disconnects that can cause your program to be unsuccessful
The difference between a career path and career sculpting
The five elements to gain leadership and employee buy-in
Ways to measure the success of your program
Steps to maintain success in your L&D program