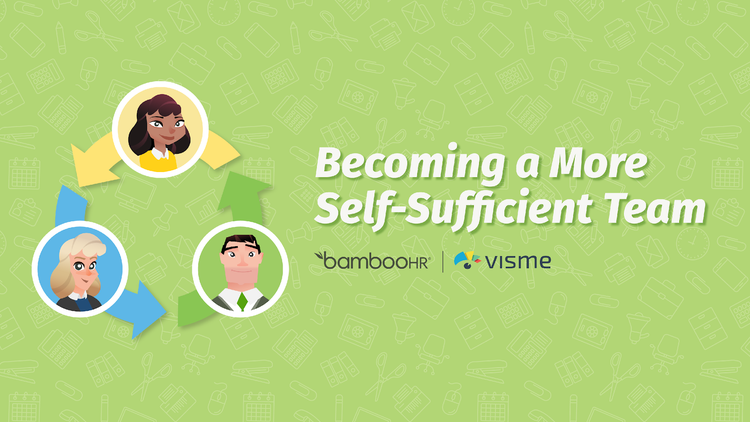 Becoming a More Self-Sufficient HR Team
HR helps employees and organizations be happy and healthy. But there's a lot that could be hampering your efforts—such as juggling dozens of spreadsheets, sending out mismatched and unbranded communication, or relying on other teams for what you need. Join us for a free webinar where we'll explain how two software apps, BambooHR and Visme, can help set you free to be more self-sufficient and effective.

Jessica Benson, HR generalist at BambooHR, and Kalyn Lewis, senior customer success manager at Visme, will share tips for using BambooHR and Visme, focusing on how these apps can help your HR team be more self-sufficient.
BambooHR is HR software empowering HR teams through automation of daily tasks, employee self-service, and ready-built reports so they can focus on their people.
Visme is design software for non-designers, helping HR teams create branded, engaging, and interactive training programs and communication documents with easy collaboration.