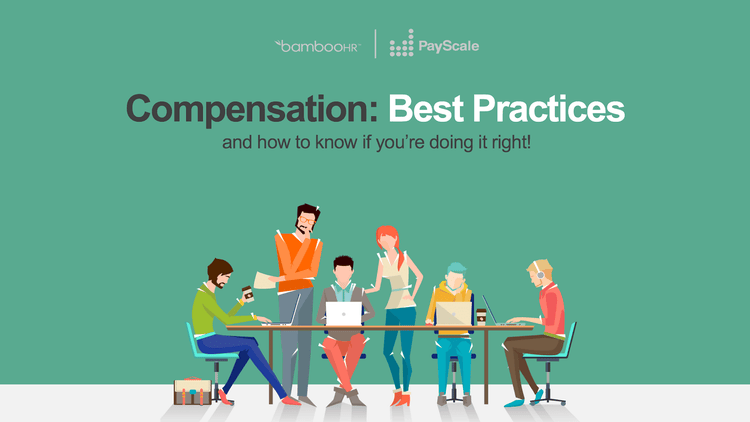 Getting Smart About Compensation: How to Know If You're Doing It Right
Compensation is a core component of the employee experience, which itself is core to all of the stuff that really matters… like engagement, satisfaction, retention, and performance. These are the things that an organization relies on to succeed, because businesses don't create value, people do. Our approach to comp is critical to our organization's success, yet all too often we're not really all that disciplined about it. And all too often we fail to recognize just how important it is. It's time to change all that.

In this webinar we'll arm you with solid economic evidence of the organizational impact of compensation, giving you crucial ammunition you can use to go advocate for a more disciplined approach. We'll also go into the practical steps you can take to step up your own approach to comp by building a comp strategy, implementing a market-based pay structure, building pay ranges, training managers, and so much more.
Economic evidence of the impact of compensation on an org
How to advocate for a disciplined comp approach
Practical steps to up your approach to building a comp strategy
How to implement a market-based pay structure