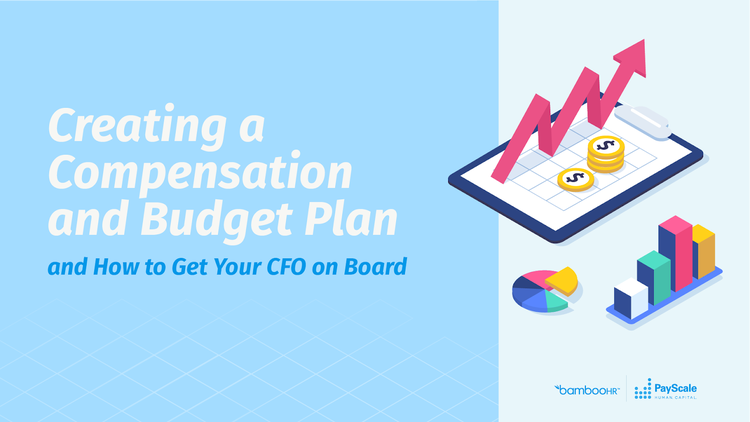 Creating a Compensation and Budget Plan (and How to Get Your CFO on Board)
As the end of the year approaches there is a lot to look forward to. Holiday celebrations, office parties, and a fresh, new year...oh, also, working on your organization's compensation and budget plan. While a compensation and budget plan might not be your favorite part of the year's end, with a little help, it definitely won't be the worst part! BambooHR and PayScale have a few tricks up their sleeves to help your HR team wow your CFO with a 2020 plan.

Join Kent Goates, CFO from BambooHR and James Redfern, CFO from PayScale, to learn how to create a budget and compensation plan that dreams are made of—one to satisfy both your HR team and your CFO.
Elements and influences that go into creating a solid plan.
How to create a compensation and budget plan that is fair and consistent.
Models you can use for creating your compensation plan.