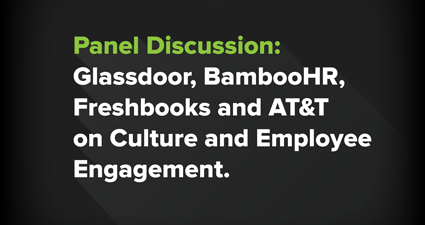 Panel Discussion: Culture and Employee Engagement
Join Glassdoor, BambooHR, At&T and Freshbooks as we tackle some of the pressing questions around culture and employee engagement. This panel discussion dives deep into the most asked questions and gives you a chance to ask your own to these thought leaders.
How do you build and sustain a thriving culture as your organization grows (satellite offices, remote workers etc)?
What would you say to those who have a toxic culture but do not have top management onboard to change it?
How much does culture affect your hiring choices? (And how do you hire for culture without discriminating and avoiding diversity)?