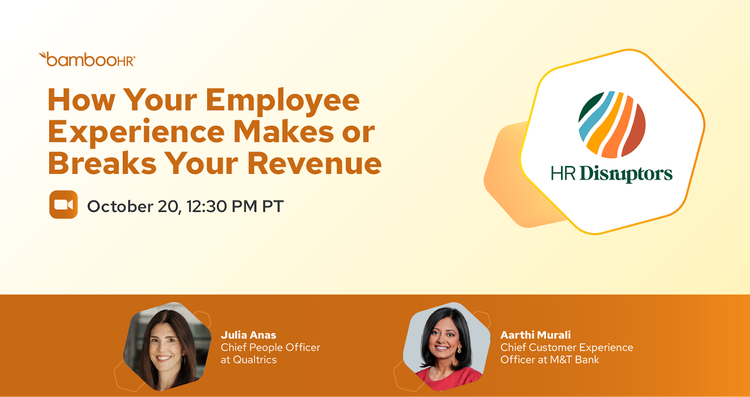 How Your Employee Experience Makes or Breaks Your Revenue
Your business has two types of customers that will make or break your revenue: the customers who pay you and the employees you pay. But just how deeply the employee experience impacts your customer experience—and your bottom line—is usually underestimated. Many executives overlook the connection, while HR teams struggle to prove the business value of the employee experience they meticulously craft.

Watch this impactful conversation with Julia Anas, Chief People Officer at Qualtrics, and Aarthi Murali, Chief Customer Experience Officer at M&T Bank, as they talk challenges and share real stories and strategies to amplify your employee experience to better support your customers and drive serious business impact.