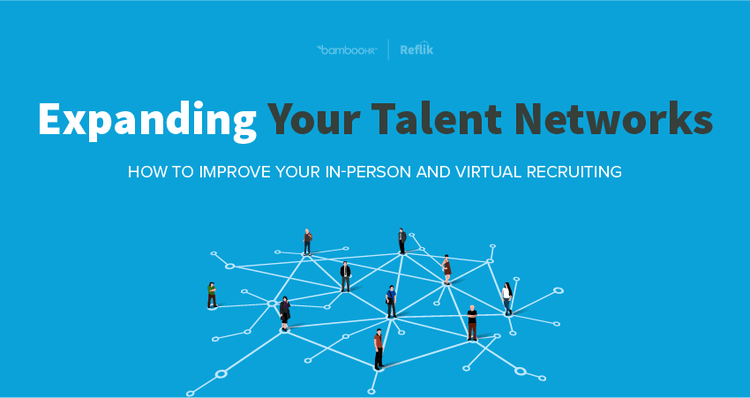 Expanding Your Talent Networks
Once upon a time, filling a job posting began with fifty words in a newspaper, a handshake, and a crisp business card. Today, technology has expanded the possibilities for filling job postings, connecting millions of potential candidates. When you combine technology's reach with a personable candidate experience, you develop strong connections with your potential hires, making it easier to find the right person for the job.

Join Vanessa Brulotte of BambooHR and Michael Bavaro of Reflik to explore how to get greater quality in your recruiting efforts. You'll learn how crowdsourcing talent can connect your organization to your perfect next hire, how your company's reputation can be your most effective marketing tool for potential hires, and how effective hiring can add diversity and innovative thinking to your organization.
How to get greater quality in your recruiting efforts
How crowdsourcing can connect you to great hires
How your reputation can be an effective tool
How you can add diversity to your org