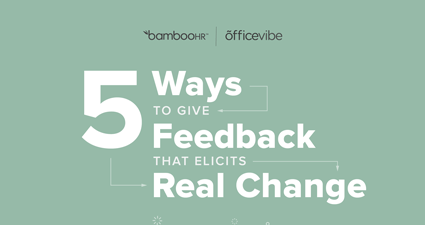 5 Ways to Give Feedback that Elicits Real Change
Feedback is critical to employee and organizational success. Unfortunately, sixty percent of employees say they have not received useful feedback in the past six months.

Join Rusty Lindquist and Jacob Shriar as they discuss meaningful feedback as a critical engine to organizational evolution, employee satisfaction, cultural health, and performance.
How and why employee feedback is critical
Best practices on giving and getting feedback
How to use feedback to drive culture, performance, engagement, and productivity
How to use feedback to become more strategic