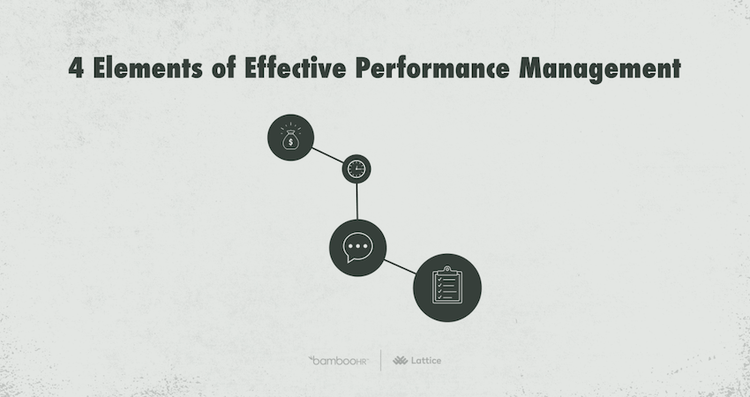 Four Elements of Effective Performance Management
When you hear the word performance, do you immediately think of paperwork and stress? An extensive study from Adobe found that 72% of office workers and 88% of managers found preparing for performance reviews too time-consuming.

Join Cassie Whitlock of BambooHR and Jack Altman of Lattice and discover how performance management can be more comprehensive and impactful than a rushed yearly assessment. Breaking down performance into its main elements lets you refocus your efforts on the most important goal: helping your employees and your managers improve.
How compensation and performance are separate but related conversations
How to provide more frequent feedback than an annual review
How to help employees and managers set the right kind of goals
Techniques to encourage all kinds of feedback, including both praise and criticism