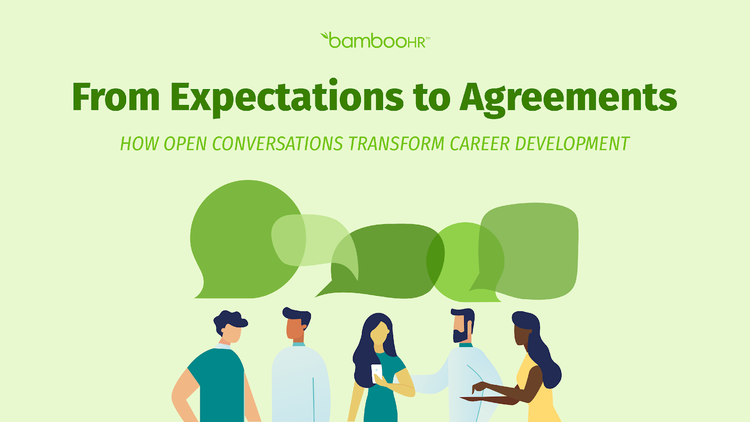 From Expectations to Agreements: How Open Conversations Transform Career Development
Few things sabotage a healthy employer-employee relationship as effectively as unmet expectations. There's an inherent reluctance to define and express expectations: employers don't want to overpromise, employees don't want to seem ungrateful, and both sides may still be exploring their goals for the future. But career development requires more than managing expectations—when you have open conversations with your employees, you can forge lasting agreements and align employee career paths with your organization's needs.

Join Cassie Whitlock of BambooHR and Jeff Smith of 15Five as they match career development principles with performance management practices that help provide your employees with the personal growth they need from their workplace—personal growth that unlocks their potential and helps keep them with your organization.
How managers can help employees identify and refine their career development goals through self-discovery conversations
Methods for your organization to perform a gap analysis and find where talent is needed in the future
The difference between "broad shoulders" and "deep expertise" employee progression tracks—and why one track doesn't fit every employee
How programs and practices combine to build a career development culture