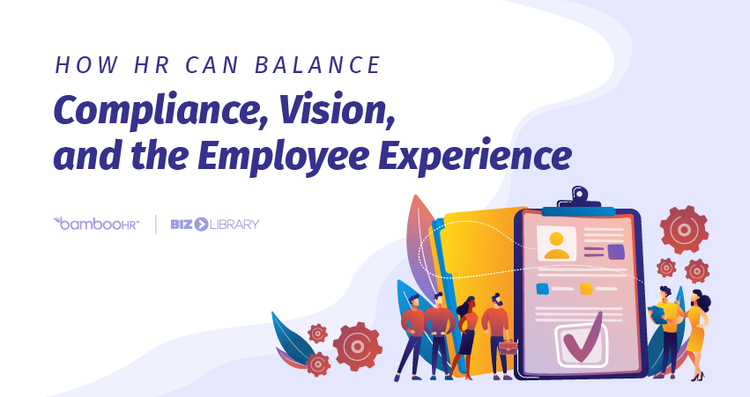 How HR Can Balance Compliance, Vision, and the Employee Experience
Gratitude is a rare thing to receive in human resources. Traditionally, HR's role in many organizations was to do their best to keep up with paperwork and other tactical requirements of compliance issues, leading employees to see HR as disciplinarians and leadership to see HR as an obstacle to overcome.

But now that HR has the technological bandwidth to handle these compliance tasks, employees and leaders are expecting more. HR has to strike a balance between three competing roles: employee advocate, strategic partner, and compliance facilitator. The workforce continues to put emphasis on wanting to work for companies that will invest in their professional development, and companies are constantly in a battle for top talent. This puts HR in a unique position—they become the bridge between their leadership's vision and the employee experience, doing their best to protect the organization and support everyone's future in it. The new HR professional can't just react to issues—they need the knowledge and tools to become a strategic resource for their organizations.

Join Libby Mullen from BizLibrary and Cassie Whitlock from BambooHR as they discuss how HR professionals can balance the demands of legal, leadership, and employee concerns. We'll cover four key facets where HR's efforts will be the key factor in producing desirable results, like increased employee engagement, higher productivity, and strong company culture. With this new mindset, HR will finally have the time, know-how, and buy-in to focus on the human side of human resources.
How to break free of stereotypes and become strategic partners in the org
Four areas of your org that can generate higher profits and happier employees
How HR can enable managers to give feedback and recognition
The positive effect HR can have on an entire org