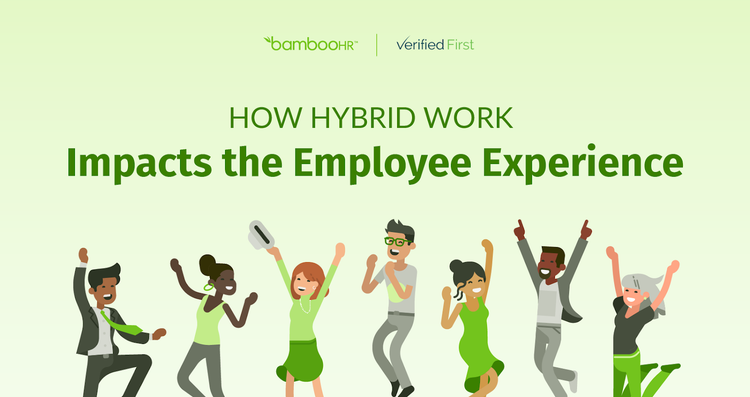 How Hybrid Work Impacts the Employee Experience
Achieving employee satisfaction across an entire organization is not the easiest thing to do, but you may already have a secret weapon–the hybrid workforce. Learn how hybrid work can increase the satisfaction and experience amongst employees in your company.

Join BambooHR and VerifiedFirst on October 19th at 10:00 AM PT for a live session on how the hybrid workforce model impacts the employee experience and how your organization can use this time to improve employee satisfaction.
How to use hybrid work to improve employee engagement, satisfaction, & experience company-wide
How to identify essential touchpoints in the employee experience
How to increase trust, communication, and recognition in the time of hybrid work