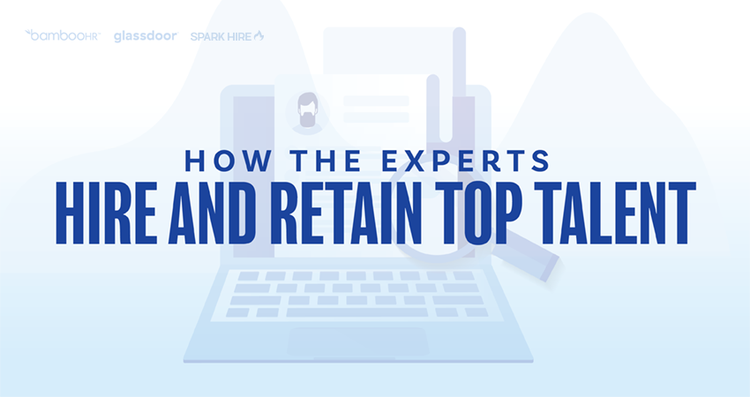 How the Experts Hire and Retain Top Talent
It's a candidate's job market right now. As of May 2018, the U.S. unemployment rate dropped to 3.8 percent, the lowest rate since April 2000, which means that job seekers are no longer desperate for work. Candidates, especially top candidates, often have the luxury of choosing between job offers and selecting the one they want.

With such stiff competition in the hiring market, you might feel stumped when it comes to reaching the right candidates for your organization. How do you get your job ad in front of top talent? How can you stand out from other hiring organizations? And if you're able to hire a great candidate, how do you get them to stick around at your organization? Join experts from BambooHR, Glassdoor and Spark Hire as they answer these questions and more. Don't miss out on this insider advice for attracting, hiring, and retaining great people for your organization.
Recruiting strategies to reach the right types of candidates
Tips for analyzing and outperforming the competition
How to onboard and engage new employees