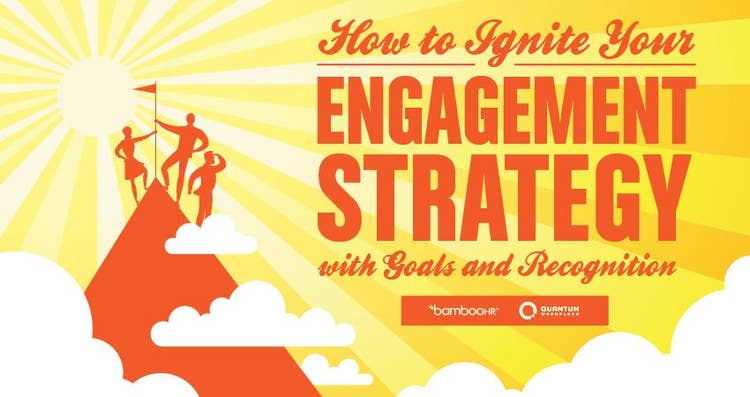 How to Ignite Your Engagement Strategy with Goals and Recognition
The majority of organizations out there recognize that employee engagement is important. Yet only 12 percent of responding companies in one recent survey reported they are happy with their organization's current levels of engagement. It's clear there's room for many firms to improve their engagement strategy.

A smart employee engagement strategy could include many different pieces, from fair compensation to career development opportunities. But two of the most important components are goal setting and recognition. Without these two elements working in sync, your organization won't be able to move full speed ahead toward engagement.

Join Cassie Whitlock from BambooHR and Rob Snarskis from Quantum Workplace as they dive into effective goal setting and recognition strategies for your organization.
How goals and recognition relate to employee engagement
Use cases for goal setting
How to set meaningful goals
Common types of recognition
How to create a sustainable recognition strategy