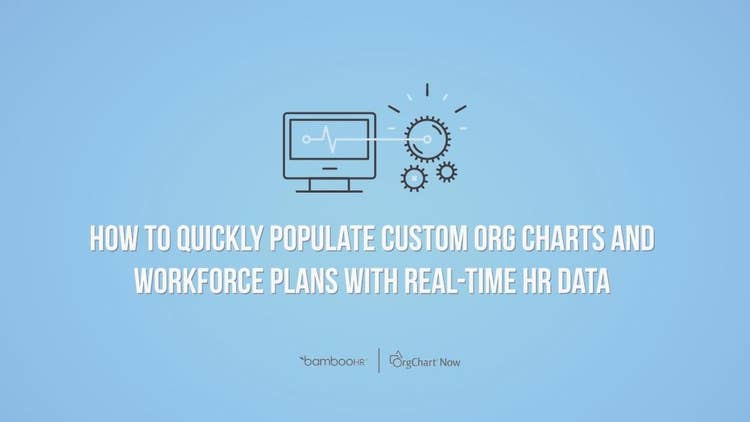 How to Quickly Populate Custom Org Charts and Workforce Plans with Real-Time HR Data
You shouldn't have to spend hours diagramming, charting, importing data, or fumbling with clunky software to create actionable workforce plans or organization charts. Adding strategic value is easy when charting and planning are simple and employee and organization data changes are a button-click away.

Join us for this webinar to see how the power of integration can turn a chore into a winning strategy. We'll learn how to leverage the features and integration of BambooHR and OrgChart Now to easily create and customize valuable org charts and workforce plans.
How the power of integration can turn a chore into a win
How to leverage both BambooHR and OrgChart Now
How to easily customize org charts and workforce plans