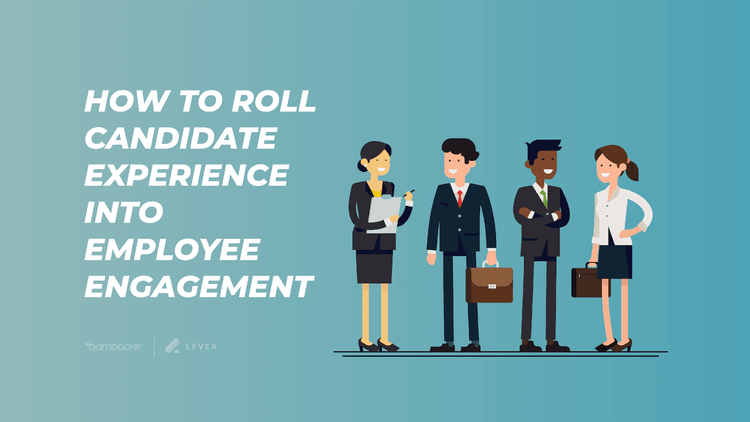 How to Roll Candidate Experience into Employee Engagement
By now, you've probably heard how important a positive candidate experience can be to your hiring efforts. It can help your organization hire faster and attract better candidates. A great candidate experience can also help you secure new hires when it comes to decision time, as 87% of candidates say a positive interview experience can change their minds about a role or company they once doubted.

The connection between candidate experience and hiring success is undeniable. When you create a positive candidate experience, you create candidate engagement, which you can roll into into employee engagement through smart onboarding and other strategies. With strong engagement, you can retain the talent you've worked so hard to recruit. Join experts from BambooHR and Lever as they explain how to use candidate experience to boost employee engagement and retention in your organization.
Five ways to create an excellent candidate experience
How to transition from hiring to onboarding
How candidate and employee experience impact your org
Employee experience best practices built for long-term success