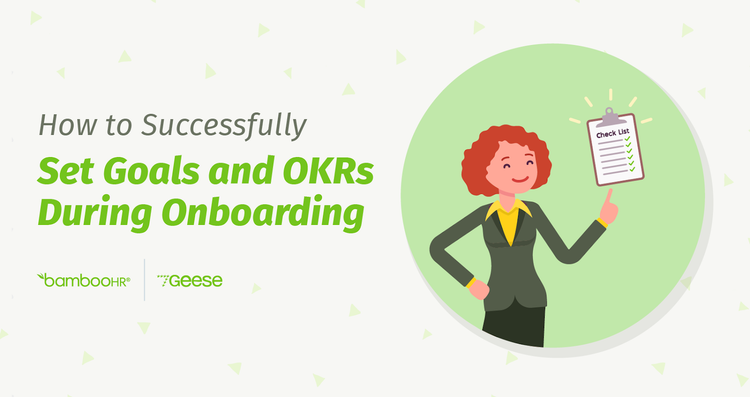 How to Successfully Set Goals and OKRs During Onboarding
The first days and weeks a new hire spends at your company set the tone for their entire experience. Research from BambooHR even found that 89 percent of employees with a highly effective onboarding process feel very engaged in their work. Part of creating a great onboarding process includes working with new employees to establish goals and OKRs that set them up for success from the start.

Learn how to set effective goals and OKRs during the onboarding process with experts from BambooHR and 7Geese.
How to help employees develop using small goals over time
Ways to tailor goals to both employee needs and company values
How OKRs create focus, alignment, and motivation
How creating well-crafted goals can improve employee engagement