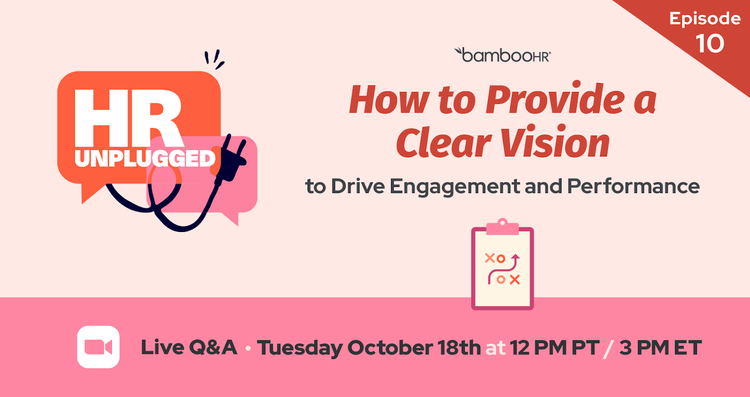 Episode 10: How to Provide a Clear Vision to Drive Engagement and Performance
You need a roadmap to reach all your company goals, and your employees need stability and direction to stay engaged. In our next episode of HR Unplugged, we'll explore how to provide a clear vision to drive engagement and performance.

Watch episode ten of HR Unplugged now! Anita discusses how to boost your company performance by developing and communicating your company vision.