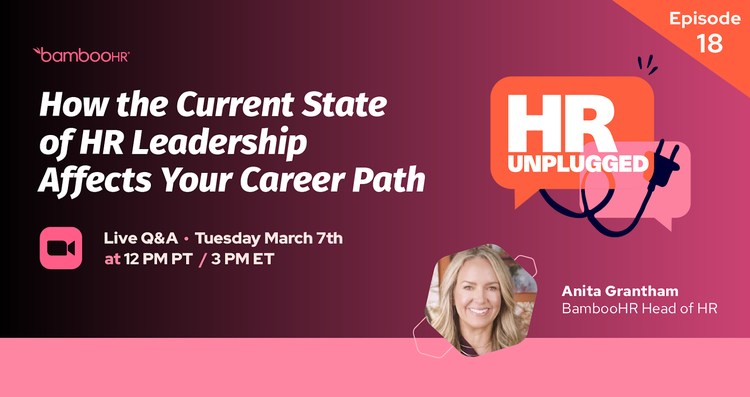 Episode 18: How the Current State of HR Leadership Affects Your Career Path
Fewer than 1 in 10 HR leaders have an HR-specific degree, and 31% have a non-HR or business degree. You can come to HR from just about anywhere! But how does the current state of HR leadership affect your career path?

Watch Anita Grantham, BambooHR Head of HR and Brandon Welch, BambooHR Head of Talent Acquisition, as they dive into our State of HR Leadership Report and get tips on how to advance your career.