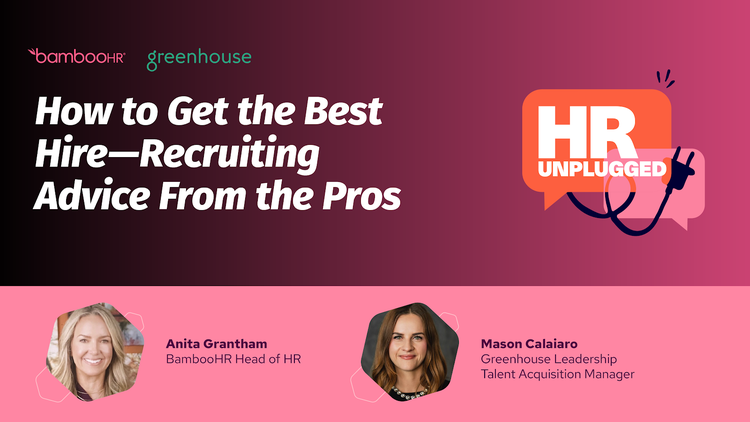 HR Unplugged Episode 30: How to Get the Best Hire—Recruiting Advice From the Pros
Finding the best new hire can be challenging. Without the right tools and processes, you may feel unsure if a new hire will be a good fit, stick around for the long term, and bring value to the business.
Join us in the next episode of HR Unplugged as we go through proven methods to find the right new hires, practice quiet hiring, eliminate hiring bias, and understand how to score interviews and candidates to improve your recruiting process.
In this episode, you'll learn how to:
Eliminate bias in hiring
Implement quiet hiring best practices
Score interviews and candidates to find the best new hire
We are excited to be partnering with Greenhouse Software, Inc. to bring you this webinar.