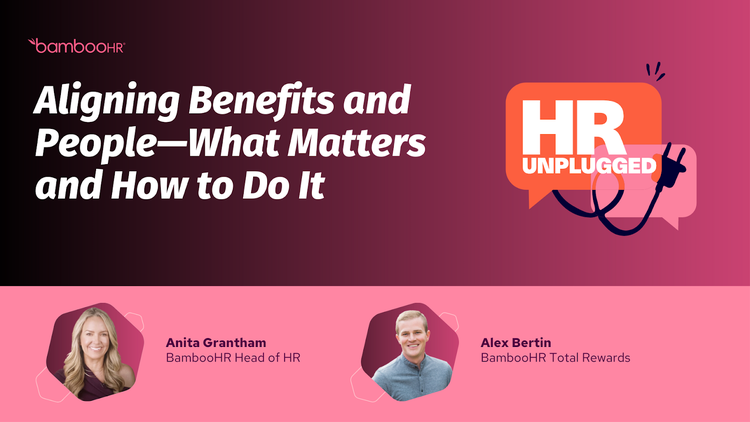 HR Unplugged Episode 31: Aligning Benefits and People—What Matters and How to Do It
Keeping employees satisfied doesn't just come down to salary. 30% of employees have left a job solely because of the benefits package. But when you're able to align your total rewards strategy with your mission, your values, and what your employees really want, retention increases and productivity soars.
Join this episode of HR Unplugged as Anita Grantham, Vanessa Brulotte, and special guest, Alex Bertin, share insights on how to make your total rewards impactful and representative of your employee value proposition.
In this episode, you'll learn how to:
Define your employee value proposition
Determine the right total rewards strategy for your employees
Create value for your employees with benefits