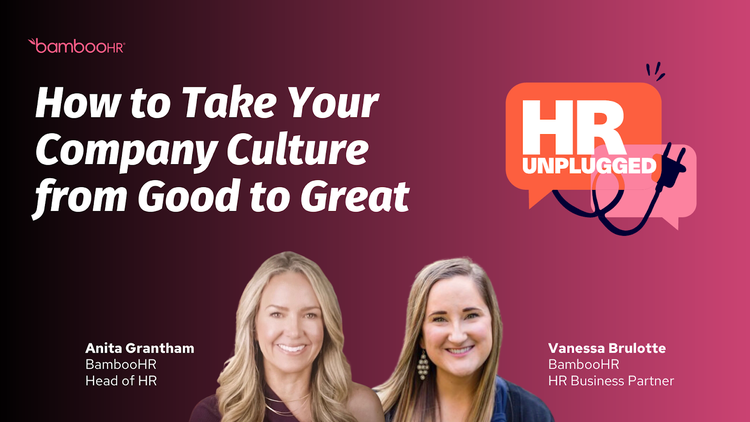 HR Unplugged Episode 33: How to Take Your Company Culture from Good to Great
October 17, 2023 at 12 PM PT | 3 PM ET
Building and maintaining a strong company culture is imperative to driving success and employee satisfaction. Join us in the next episode of HR Unplugged as Anita Grantham and Vanessa Brulotte discuss best practices, tips and tricks, and the latest research on how HR leaders can influence company culture, helping the business reach revenue and productivity goals.
In this episode, you'll learn how to:
Establish clear values and goals.
Improve communication and transparency.
Find ways to foster collaboration and teamwork.