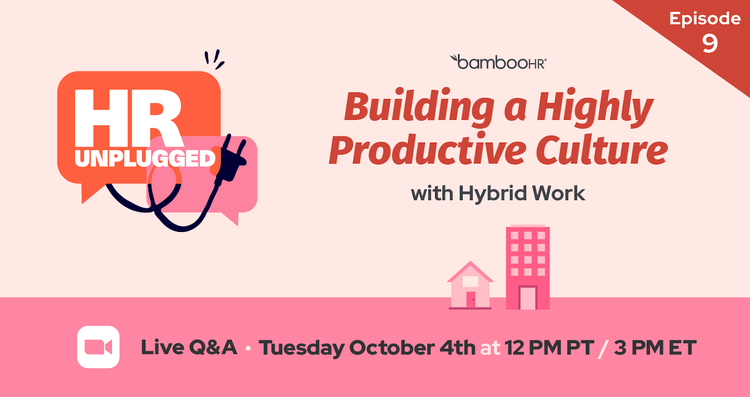 Episode 9: Building a Highly Productive Culture with Hybrid Work
The number of people working from home has tripled over the past couple of years according to the U.S. census, so if you work in an industry where remote work is possible, chances are you have at least some employees doing their 9 to 5 from home offices—and your company culture is sure to feel the effects. In our next episode of HR Unplugged, we're diving into how you can build culture in a hybrid world to deliver business outcomes.

Watch Episode 9 of HR Unplugged now! Anita Grantham, Head of HR at BambooHR and host of HR Unplugged, facilitates a discussion on culture in hybrid workplaces.