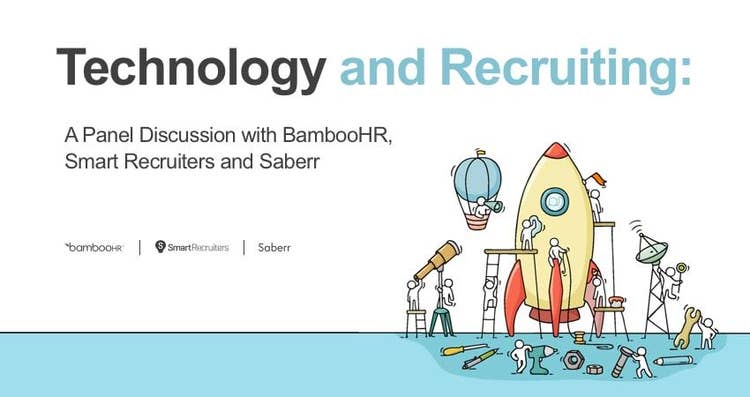 The Impact of Recruiting Technologies: Now and in the Future
As new technology emerges to solve problems and improve processes in recruiting, it also changes the strategies and roles within the industry. For example, as algorithms continue to simplify the process of sourcing, will recruiters need to focus more on attracting and retaining candidates for their companies rather than finding them in the first place? Join experts from BambooHR, Saberr, and SmartRecruiters as they discuss how technology impacts recruiting strategies today and how these strategies may evolve tomorrow.
The relationship between machine algorithms and personal bias
How recruiter roles may be shifting away from technical tasks
The role of new and upcoming technologies in the next 5 years
How new recruitment technologies could impact retention
And more!