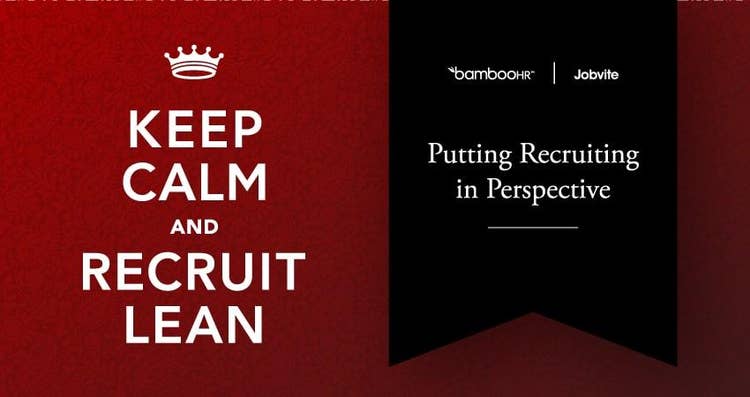 Keep Calm and Recruit Lean: Putting Recruiting in Perspective
Recruiting can be stressful. According to LinkedIn's 2017 Global Recruiting Trends Report, 56% of organizations need to hire more people, while 61% don't anticipate hiring additional recruiting staff. Instead of panicking and trying to increase your recruiting quantity, focus instead on putting things in place to improve your recruiting quality.

Join JD Conway of BambooHR and Jan Choi of Jobvite as they share insights on how to proceed with a lean recruiting program and progress toward recruiting success.
How to develop a culture of recruiting
How to craft effective job descriptions
Metrics to gauge the effectiveness of your program
How to guard your time and prioritize