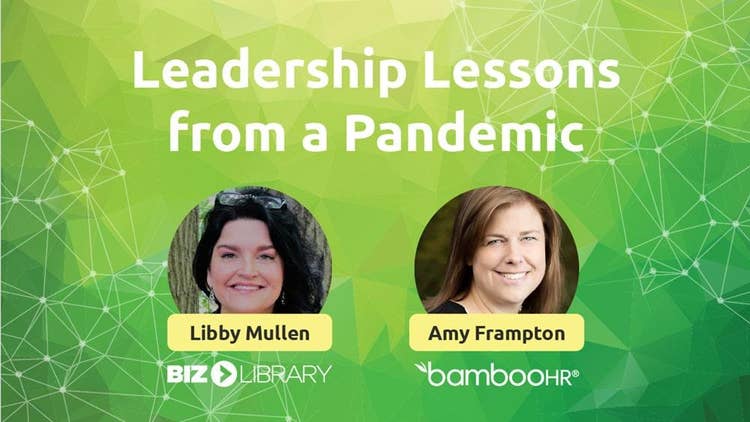 Leadership Lessons from a Pandemic
Months have passed since millions of organizations were tasked with planning their employees' work-from-home or social distancing policy. And as we continue to navigate our new environment, the uncertainty that we used to all try to avoid has become our future. This uncertainty, while it has surely brought its plethora of challenges, has also made us become better communicators, listeners, and overall leaders. During this panel, we're going to talk about how the pandemic has forced us to become better leaders and what lessons we've learned from our experiences.

Join our panel of experts from BizLibrary and BambooHR as they have an open conversation about what it's been like to lead organizations of all shapes and sizes during a global pandemic. We discuss their greatest successes and biggest learning lessons. Because we all know leading among uncertainty is not easy, but with the right attitude, organizations and leaders can come out of this stronger than ever.
Strategies to build better communication throughout the organization
The key leadership skills needed to maintain employee productivity while offering the support they need
The power of coaching, and how to turn failures into learning lessons