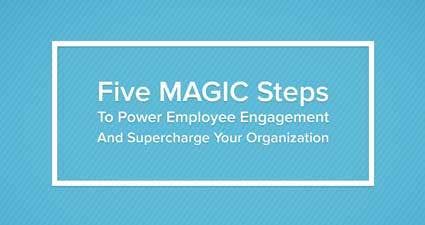 Five Magic Steps to Power Employee Engagement and Supercharge Your Org
Join us in this landmark webinar where we discuss the results of more than two decades of research and over 100 million survey responses studying employee engagement.

Learn how to elevate employee satisfaction and engagement by helping employees find meaning, autonomy, growth, impact, and connection—M.A.G.I.C.—in what they do. We'll talk about these five leading drivers of engagement, along with supporting influencers. We'll provide some practical and pragmatic steps to increasing engagement in your organization. And we'll set the stage about why this type of investment is critical today—all while arming you with the data and language you'll need to sell these activities to your executives and managers.
How to leverage these drivers in your organization to increase engagement
Learn how to gain relevance, influence and authority in your organization
The five drivers of employee engagement
Why it's all so important and how to communicate it within your org