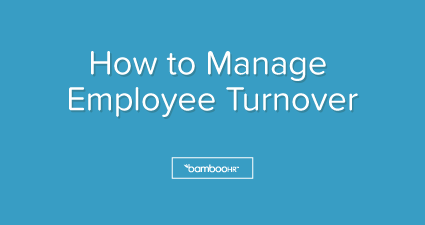 How to Manage Employee Turnover
HR sits smack dab in the middle of the most competitive talent battleground in history. We spend so much money finding, hiring, and onboarding employees, then getting them to productivity, only to lose them far too soon. Turnover is costing organizations time, money, and market position, but the good news is that you can do something about it.

In this webinar you'll learn the real organizational cost of turnover, its leading drivers, and most importantly, you'll learn the breakthrough techniques today's leading organizations leverage to engage and retain top talent.

Join Mykkah Herner and Rusty Lindquist to learn how you can radically and immediately impact your organization, even on a tight budget.
Quantifying turnover
Common myths about turnover
The impact of turnover
The employee retention spectrum
Setting up your comp plan for success